We spent Memorial Day at the Lake with my mother in law and the rest of the family. It was very relaxed and fun day at the same time.
One of the things that we love about going there is that we get to ride the Mable. It is always so much fun but usually you end up sore trying to fight the waves, bumps and trying not to fall off of it. So fun! Sometimes I can hardly hold on to it because I'm laughing so hard, it just let myself slide off.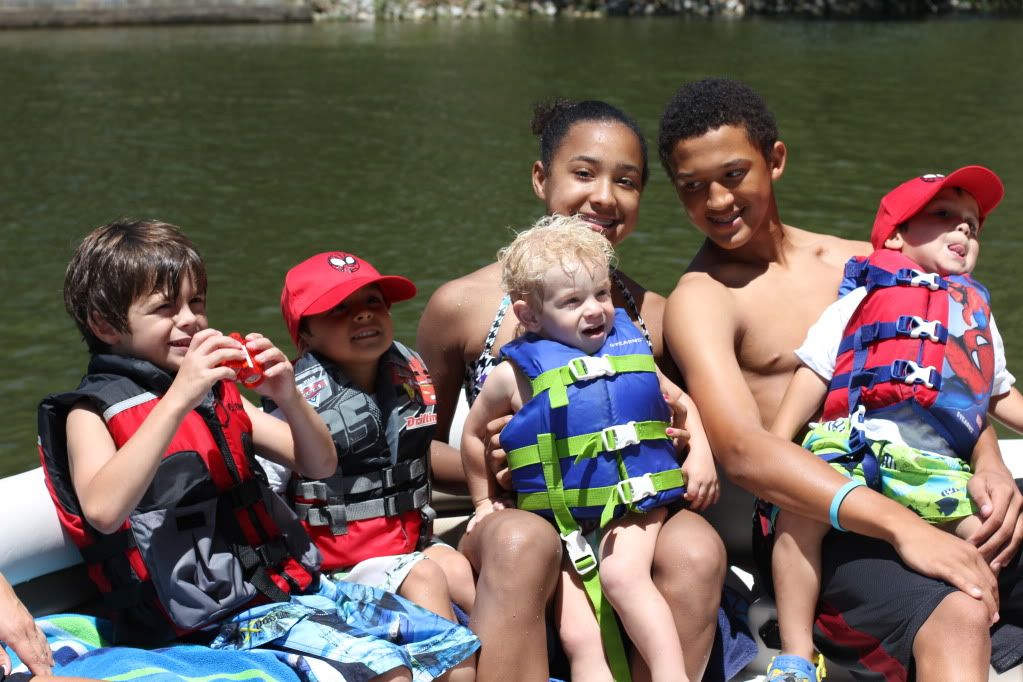 The little dudes getting ready for a ride. They were so good and they loved it!
We were riding slowly for obvious reasons, but we had to pick up a little speed because if you go too slow you flip, so when we were going a bit faster we caught a wave and we jumped as well as the mable. I saw David bounced off the mable and got a little panicked because I thought he was going to fall, thankfully our nephew got him just in time. Whew!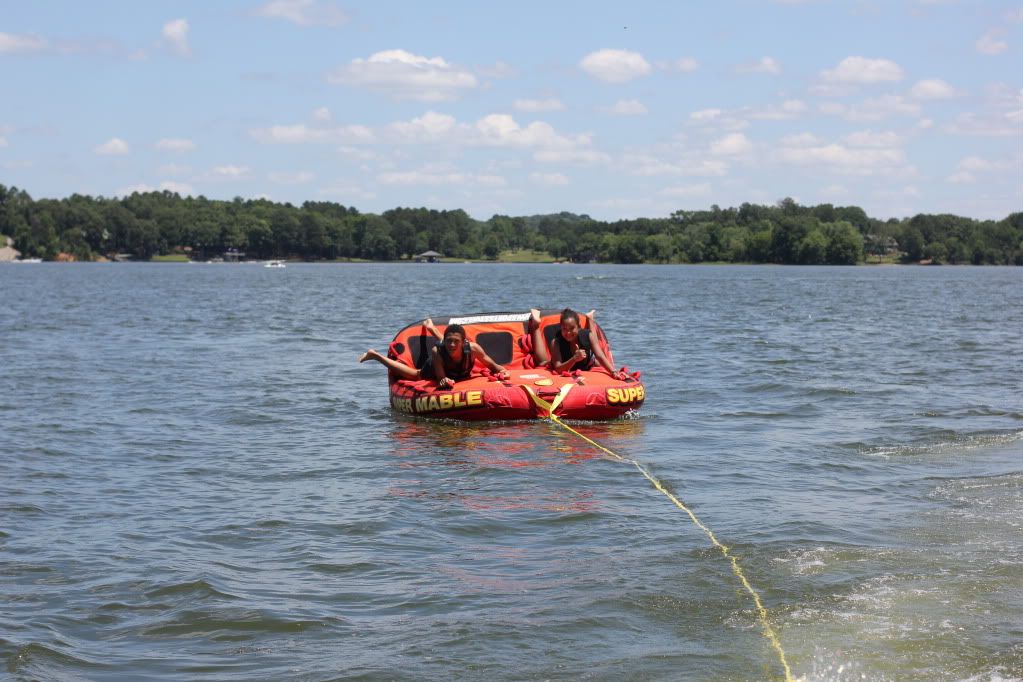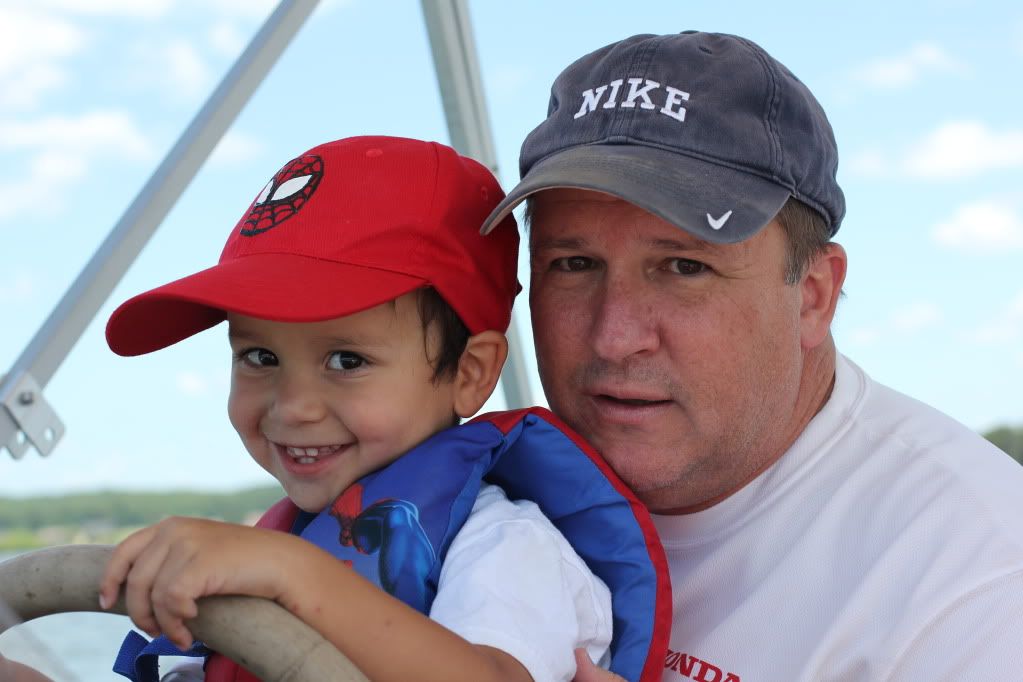 One sad thing though was that the mable lost the fabric that covers it. So hopefully it gets fixed and get to ride again soon or we are truly gonna miss it...