D hasn't been feeling very well, but he got some rest and seemed kinda bored so we got some modelying clay, marshmallows and sticks and began to build things.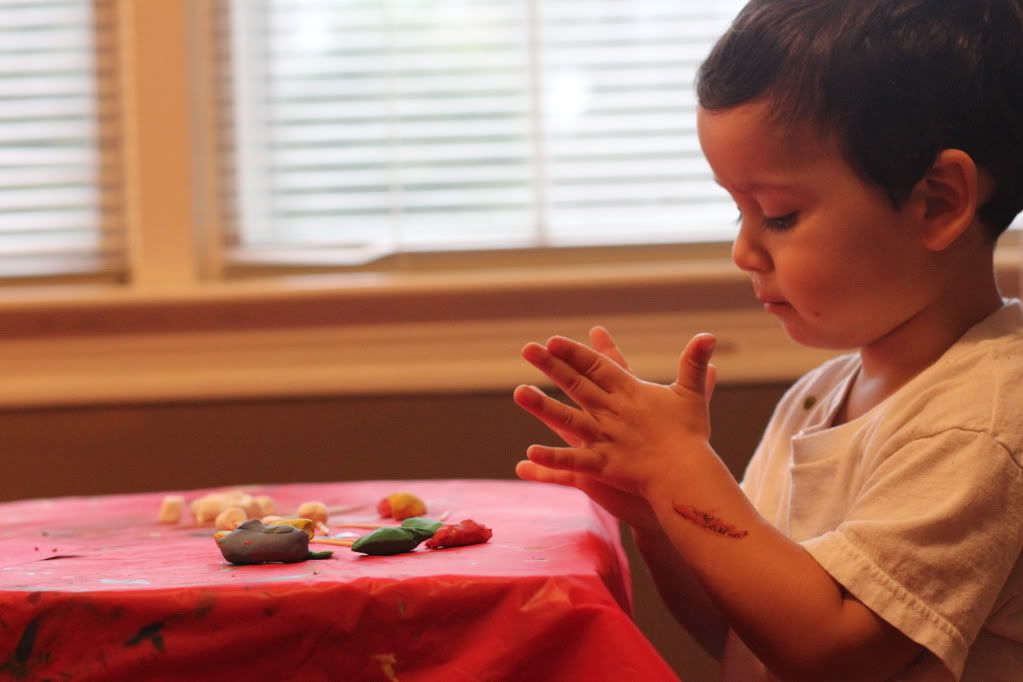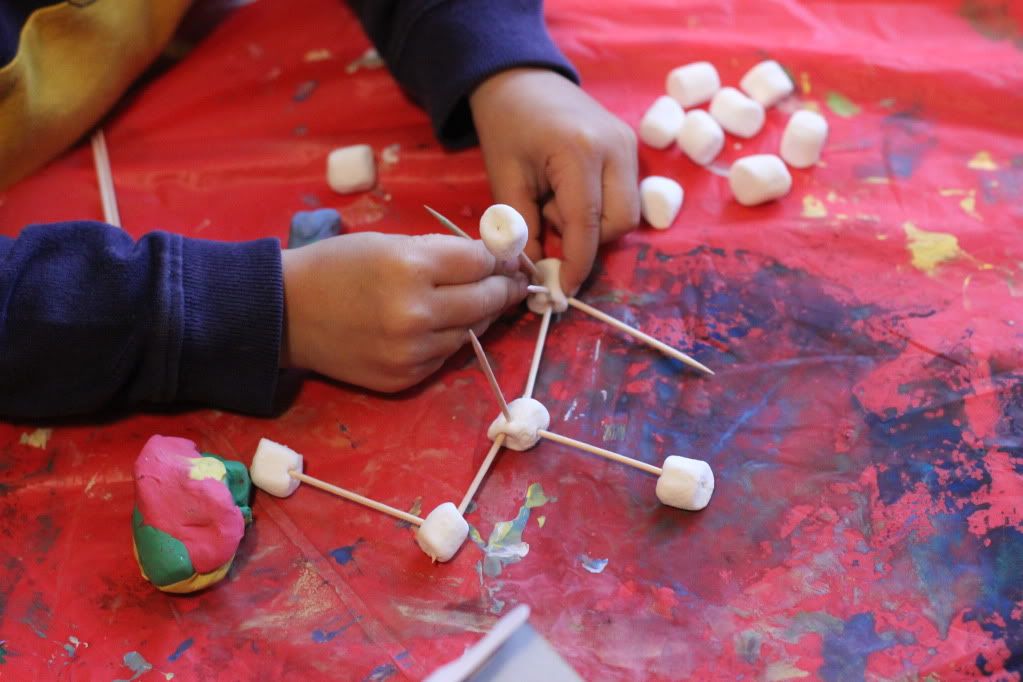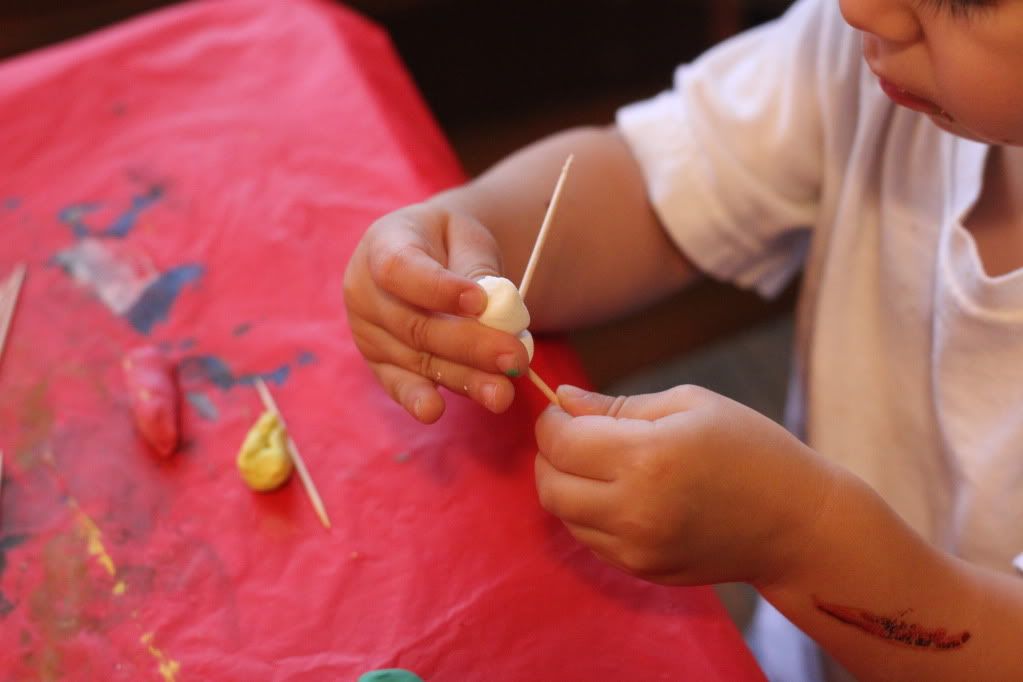 I helped them build a house
Then it quickly turned into a campfire. Anthony added the fire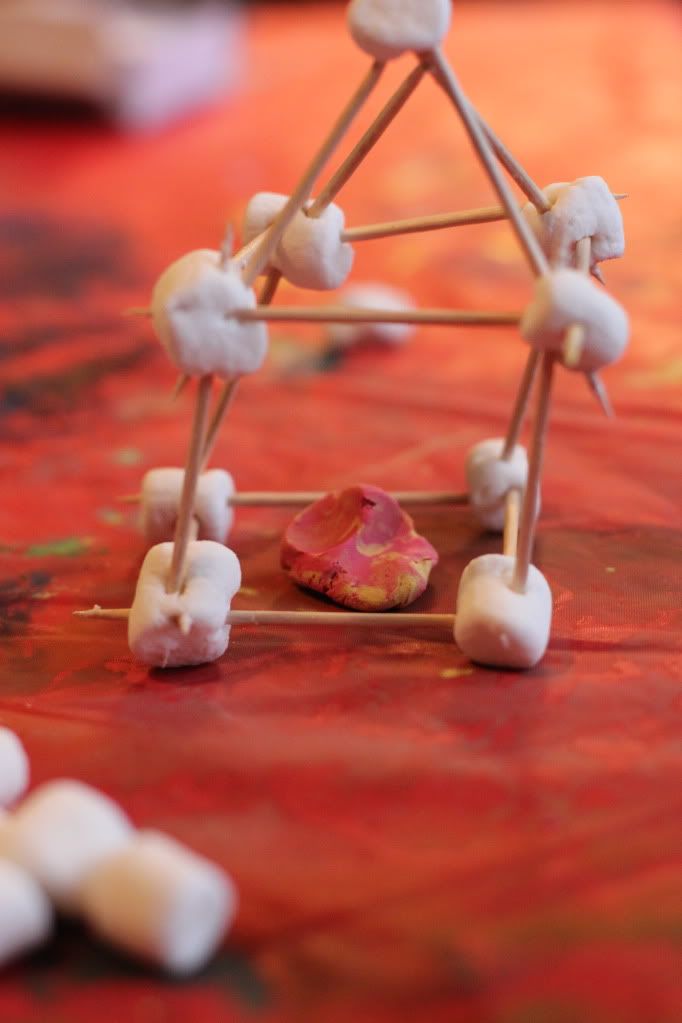 And David added the stones for around the fire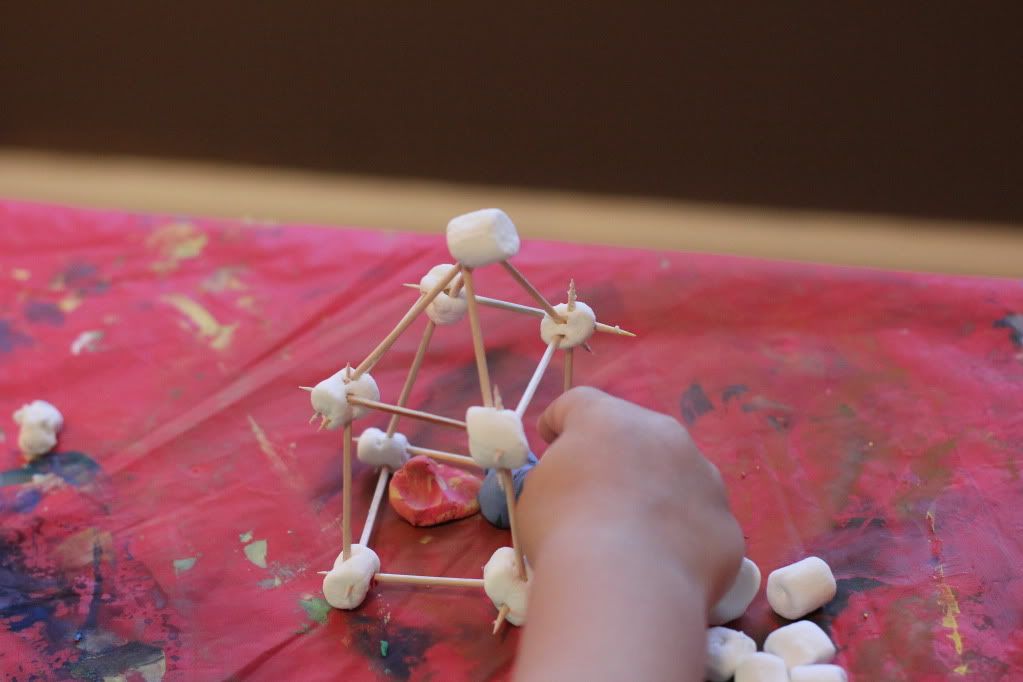 I guess they've spent enough time helping their daddy build a camp fire that they already know what it needs :)
These two a some cool dudes!