...NOT EVEN THE WEATHER!
The day this pictures were taken, it was cold, very cold. But they still had fun.
On this next picture, I took a quick shot and then I took off running after seeing my little one climbing up. We are still working on that climbing/balance thing...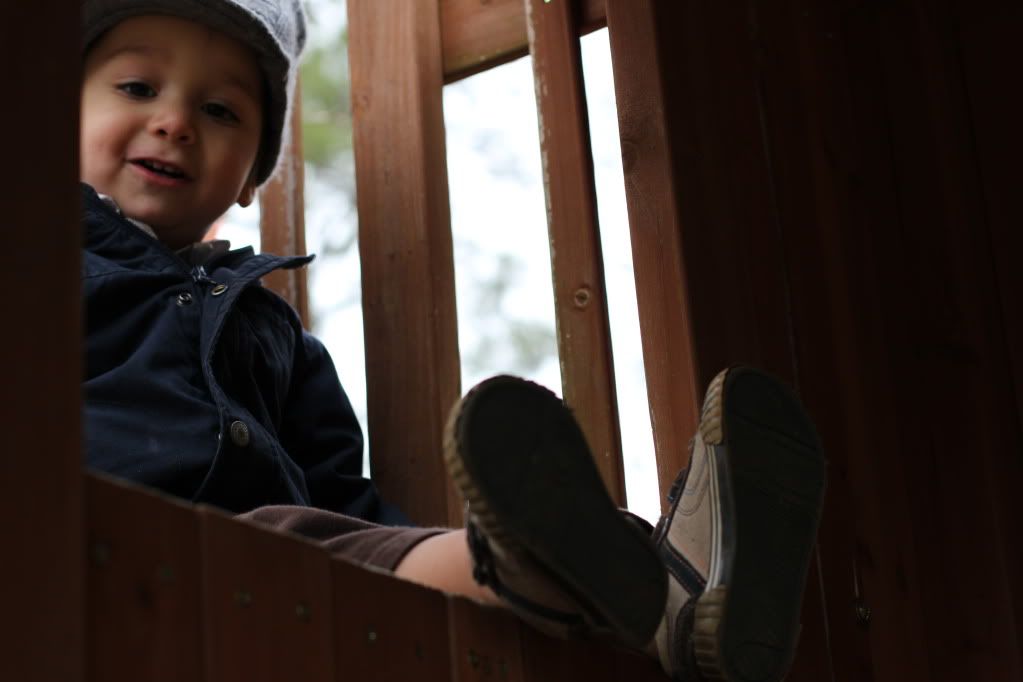 The weather is gotten better, not so cold that is. We'll see how long it will last. To be January it's still pretty nice, some days it doesn't feel like winter. I guess that's a good thing.