Oh my, it's half way through the week and I couldn't make myself write about the weekend. Oh well...
We had a relaxing weekend, kinda. There were two big highlights of this weekend, the first one was that I was finally able to Skype with my dad ! I've had an account for maybe 6 months already and it never occurred to me to ask my dad to meet and chat. But we finally did and it was AWESOME! Here he is providing some entertainment for the boys :)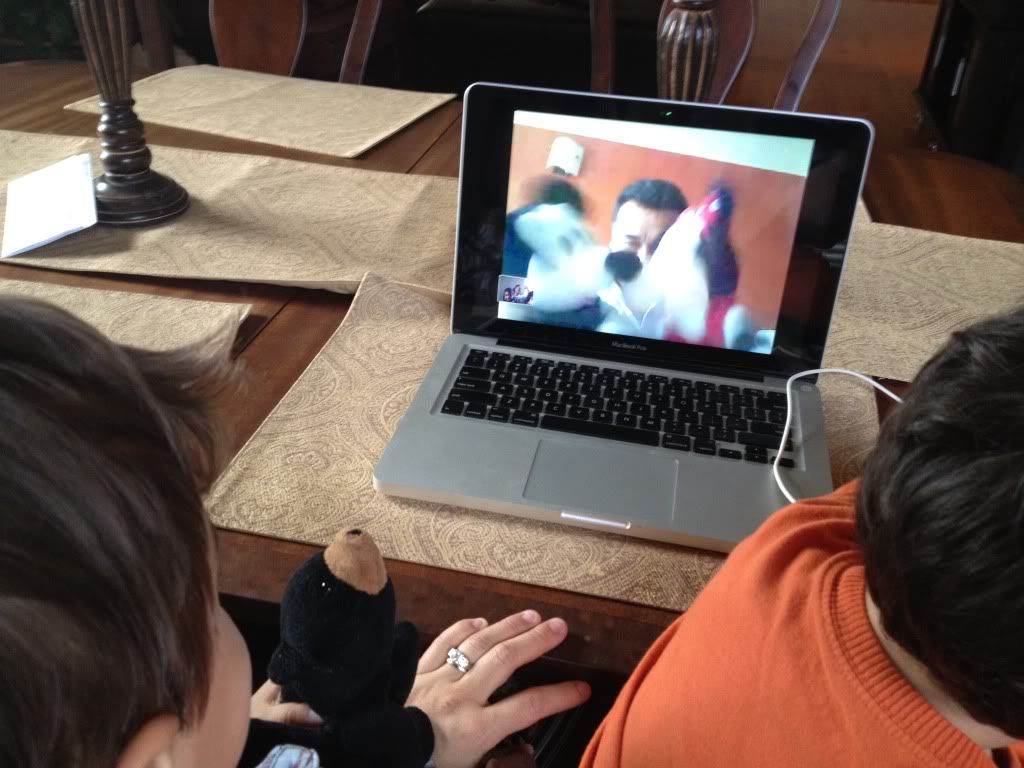 On Saturday we celebrated my mother-in-law's and brother-in-law's birthday at our house. We had an informal and relaxing night with pizza and a HUGE cookie sheet :)
What else, mmmm these are some pics from my phone. Our original computer crashed and I'm having a hard time learning the ways of the Mac. Some how my pics get lost among other documents and it takes for ever to find them and upload them and blah blah blah.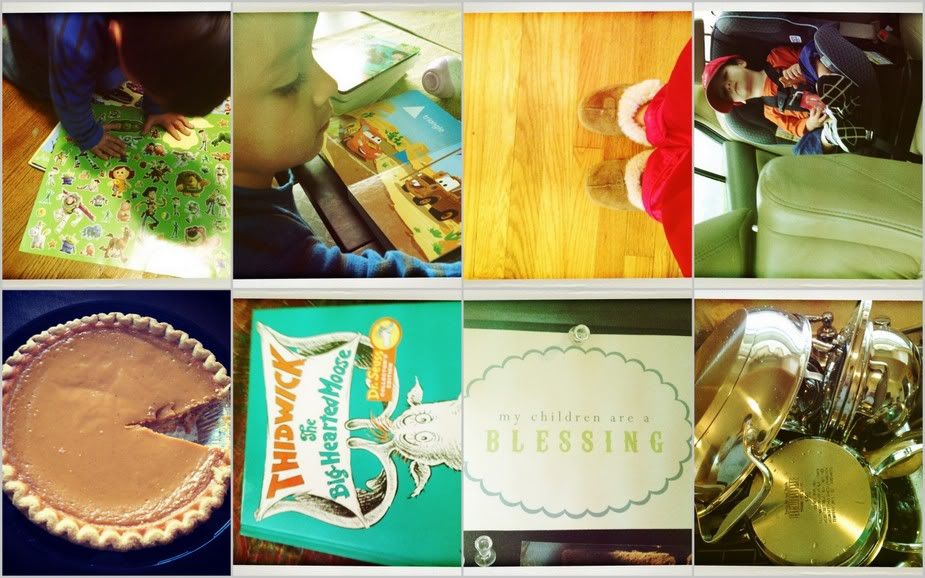 I'm happy because I got new pots. The ones we got from our wedding are not safe to use anymore, and by that I mean, the Teflon (the black inside them) has been coming off and mixing with our food. So I decided to stop feeding us poison and got the a few new ones. My mom got me one for Christmas and I loved it so much that I had to get its friends :)
************************************
The boys created a pretty cool reading fort with some of their toy baskets. They kept going in and out to get books, and when I offered my help they said they wanted to do it by themselves. Who knew?!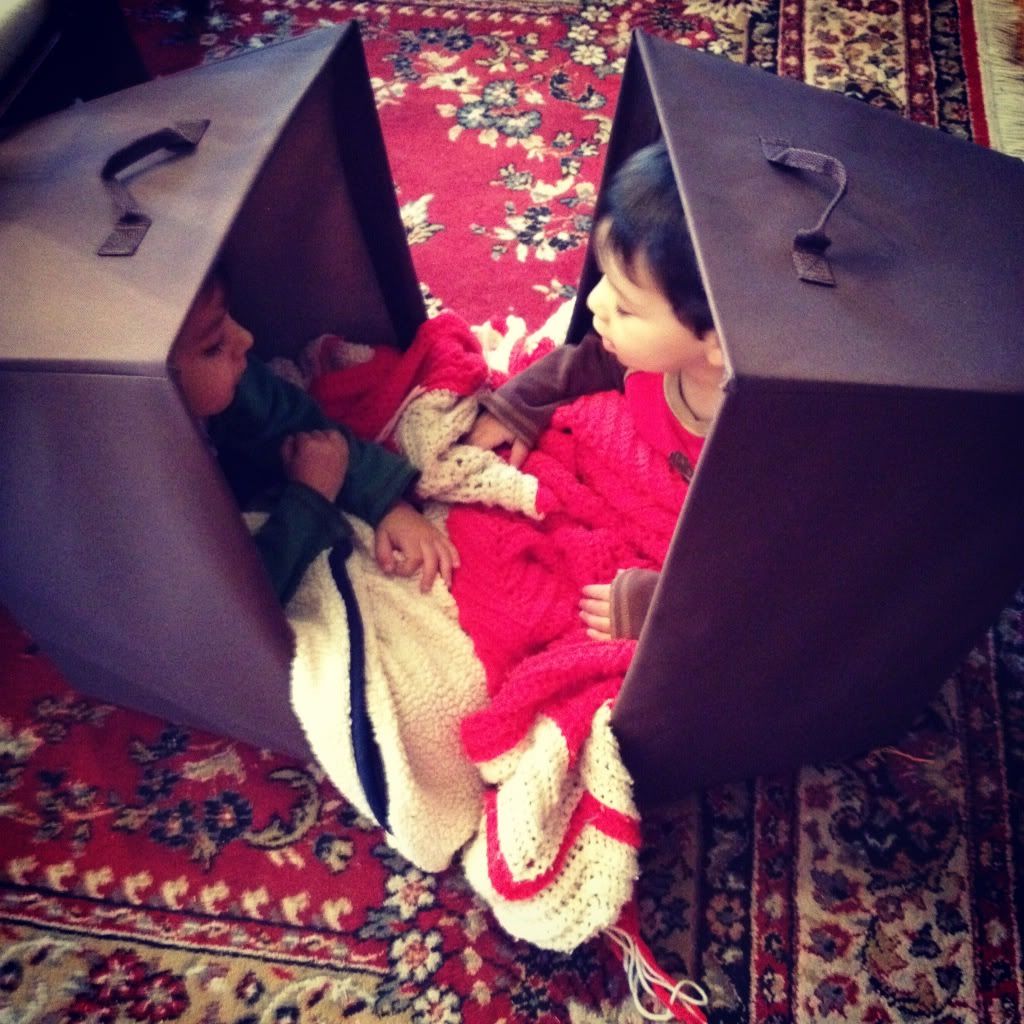 This was one of my favorite moments of the weekend. Joe reading to the boys.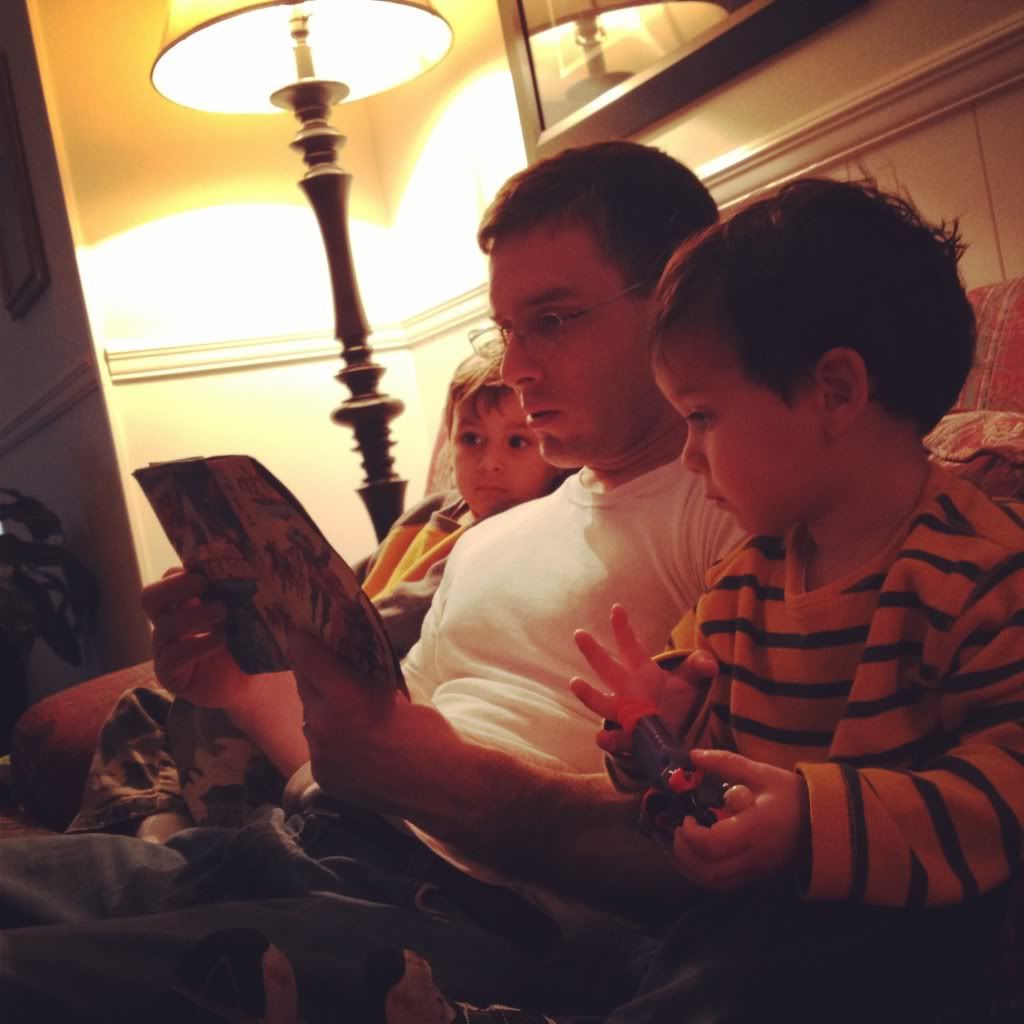 The boys and I played with the photo booth. I think I was more excited than they were ha!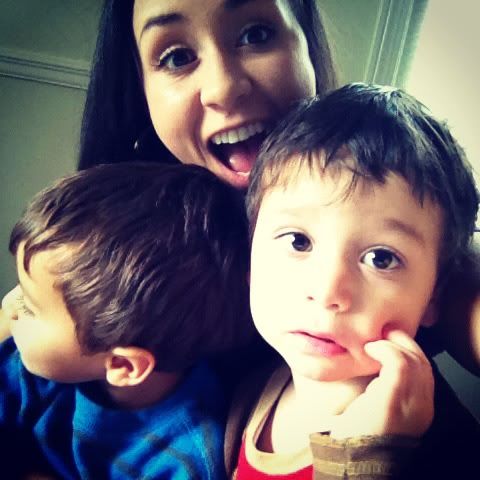 ***************************************
Remember that one of my New Year Resolutions was to exercise more consistently? Well, guess what? I have. And I get more motivated each day. I've been going jogging and doing the videos that have been collecting dust at home. I am sore, but I feel good. Yes, I hope I continue to do it.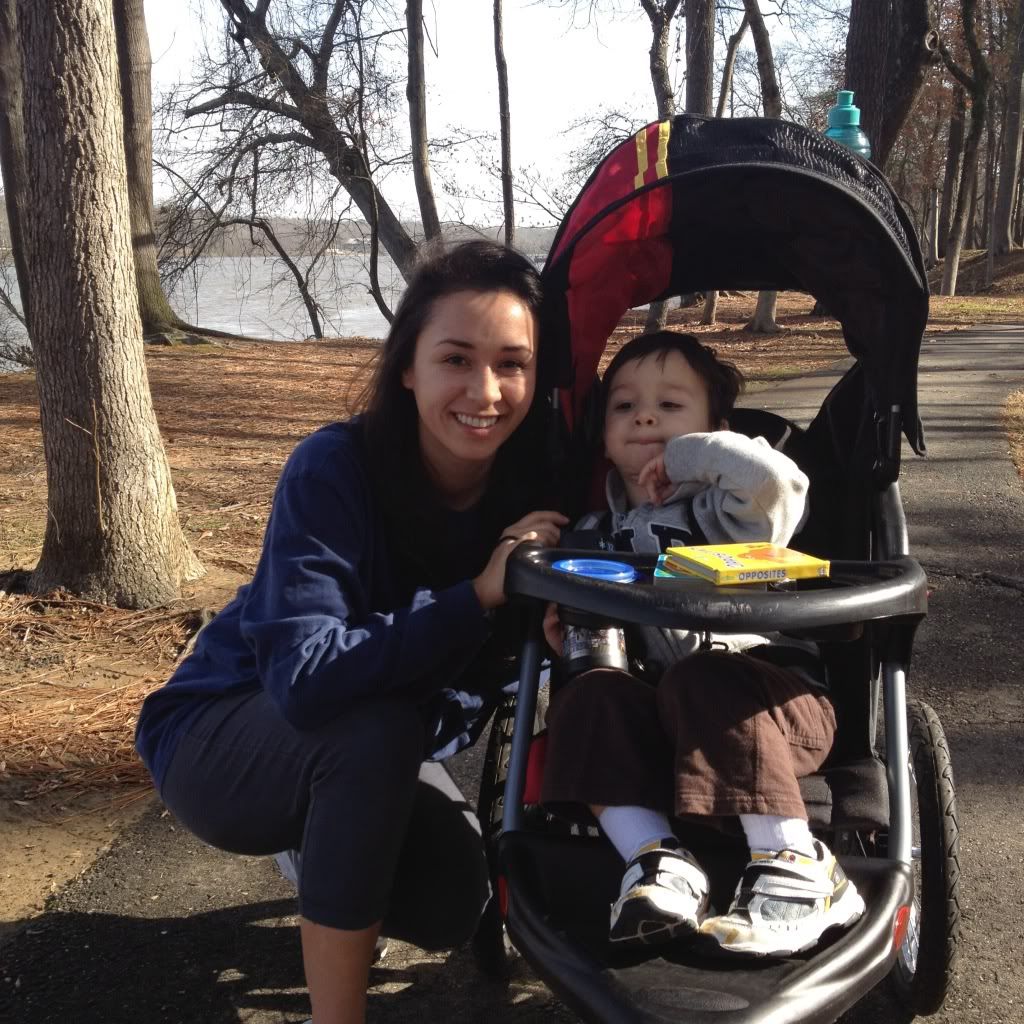 Little D and I have been trying to be busy. We do something every day and he loves it. The house can wait right? Yes, it can!
Well, I think that was it for the weekend.
I hope you are all having a great week, best energies to all!