So my mom came to visit and while she was here I told her I wanted to dye my hair -she's a hair dresser- and I told her I wanted to use a dark redish color -I used these kind of colors when I used to dye it-, anyway, we headed to the hair supplies store and got all the stuff she needed.
We headed home and once she was done dying it, I looked in the mirror and what I saw I didn't like much. I saw a red headed older kinda girl. The color was pretty, very pretty, but it was red, very red, and it wasn't me. I looked older than I am and I wanna look like and according to Joe I looked pale and sick. Ha! Yeah, he didn't like it. He said : "I like dark headed girls, I like you more with your natural color, dark " So next morning we dyed it again, dark this time. My hair is not happy. I'm up for some hair masks to rejuvenate it. But I'm back to my old self.
This is what I looked like while she worked on my hair.

And my nose looks big, wow! :)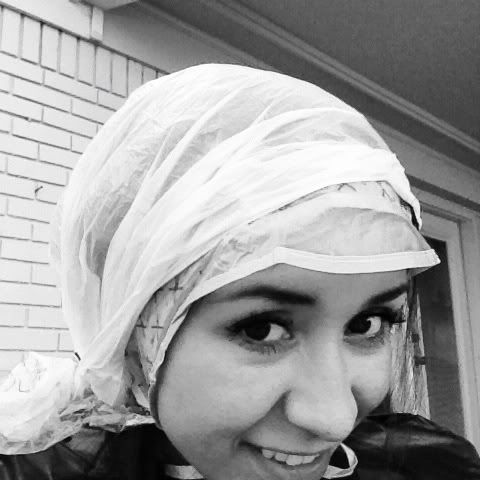 David didn't like it much...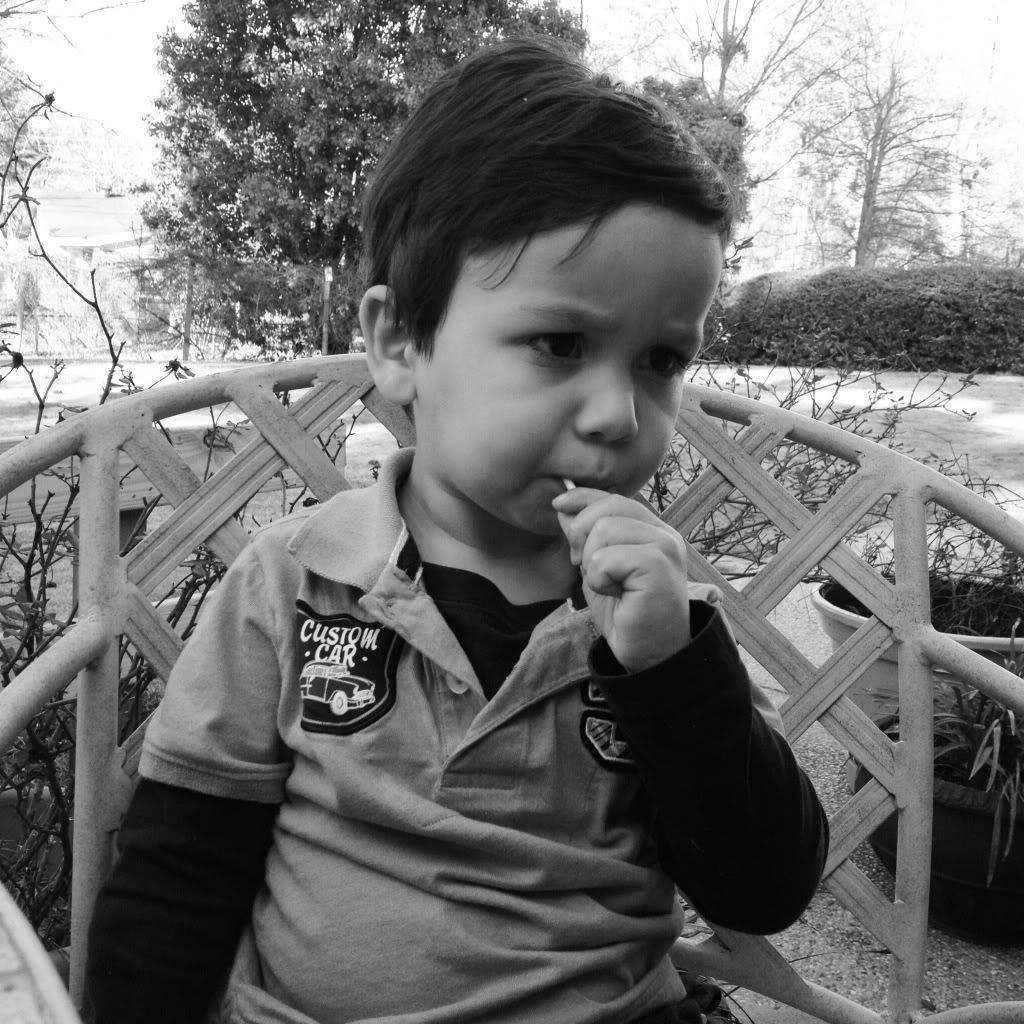 The sky was pretty though...
I wish I had taken a picture of my red hair. Oh well, that will never happen again. I love my own hair. The more natural the better and I'm comfortable with that and Joe prefers that way also :)
***************************************
David had been complaining about one of his ears for a couple of days, so yesterday I took him to the doctor to see what was going on.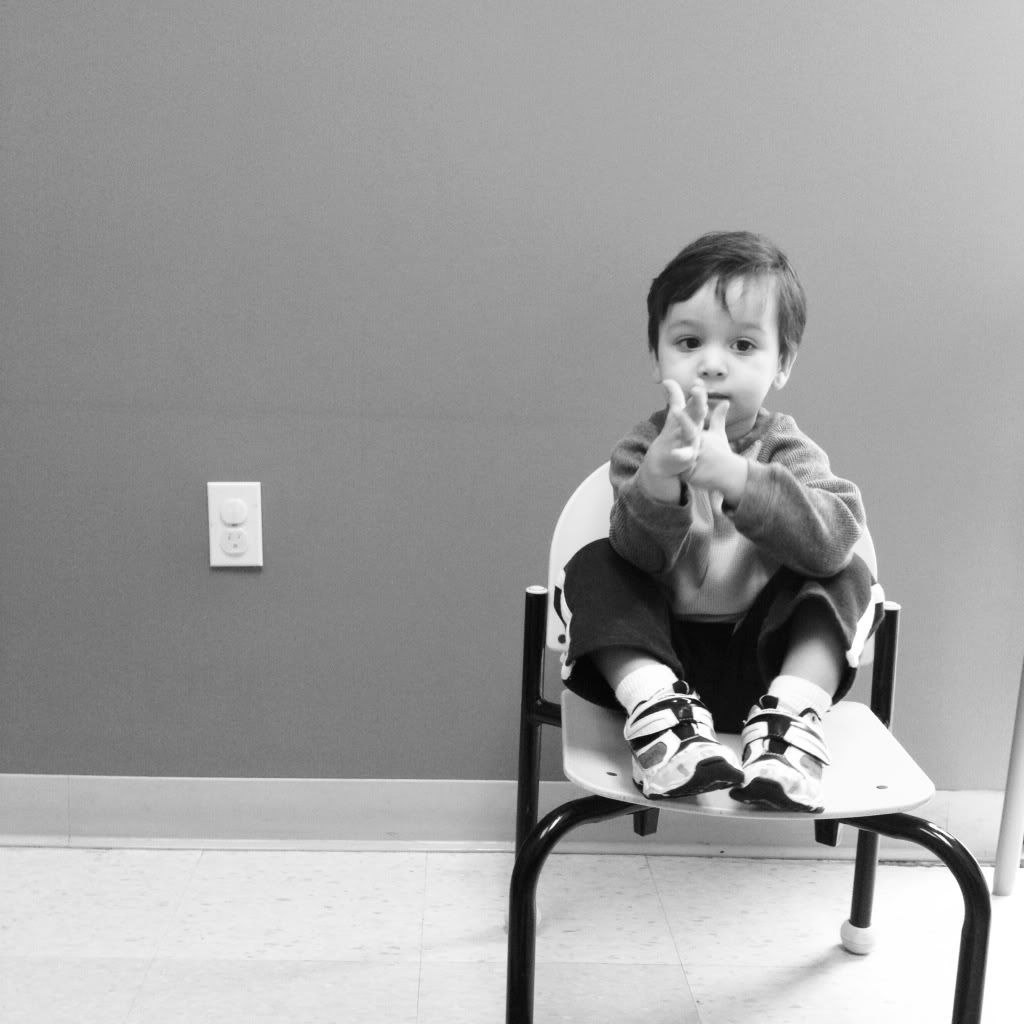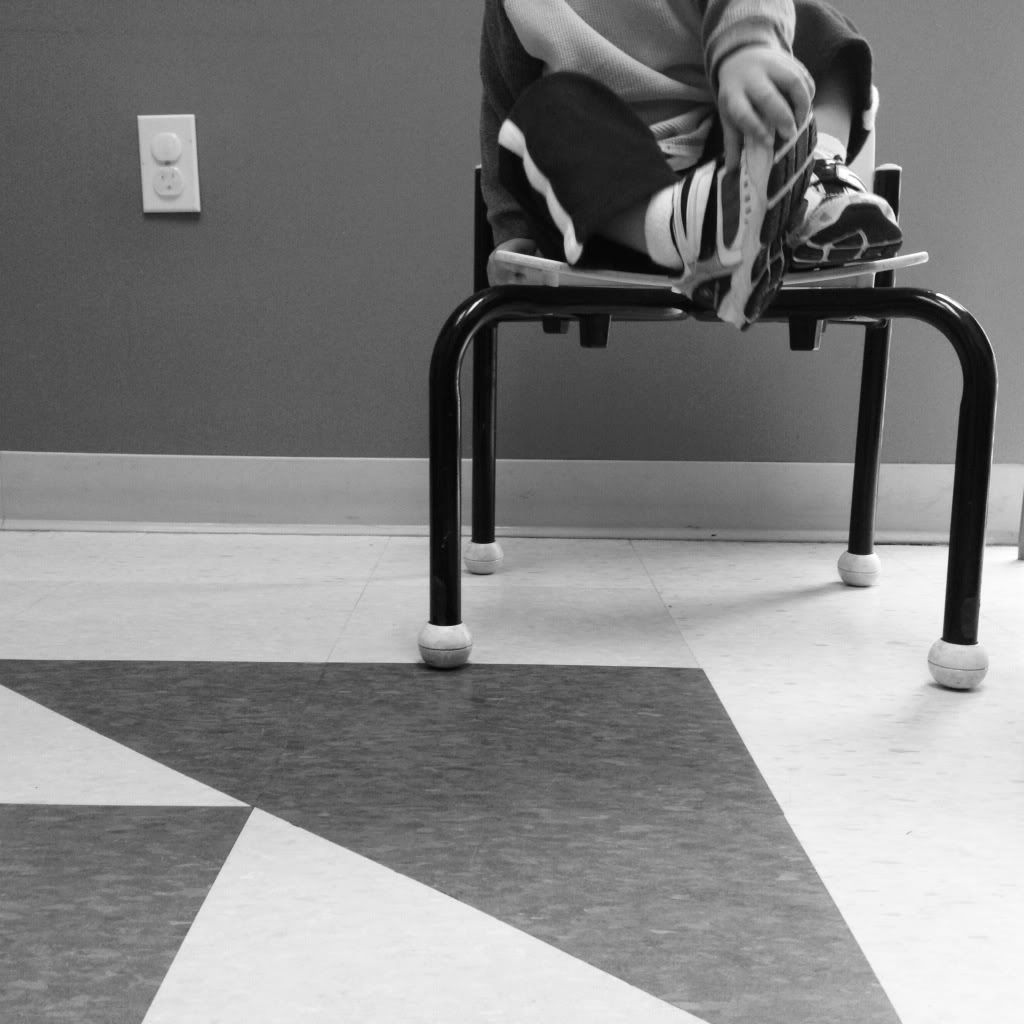 Ear infection after all :(
But he was still happy...:)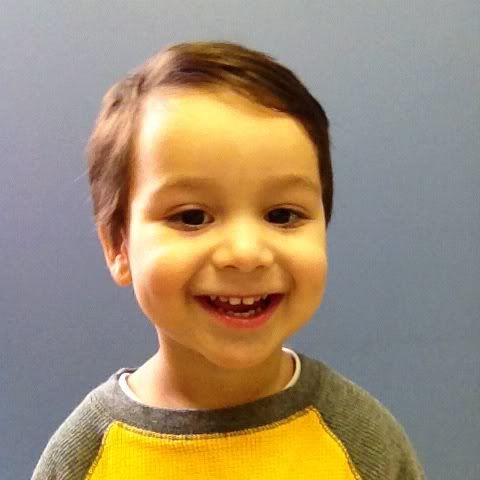 He felt good so we left the doctor's office just in time for story time. His fave!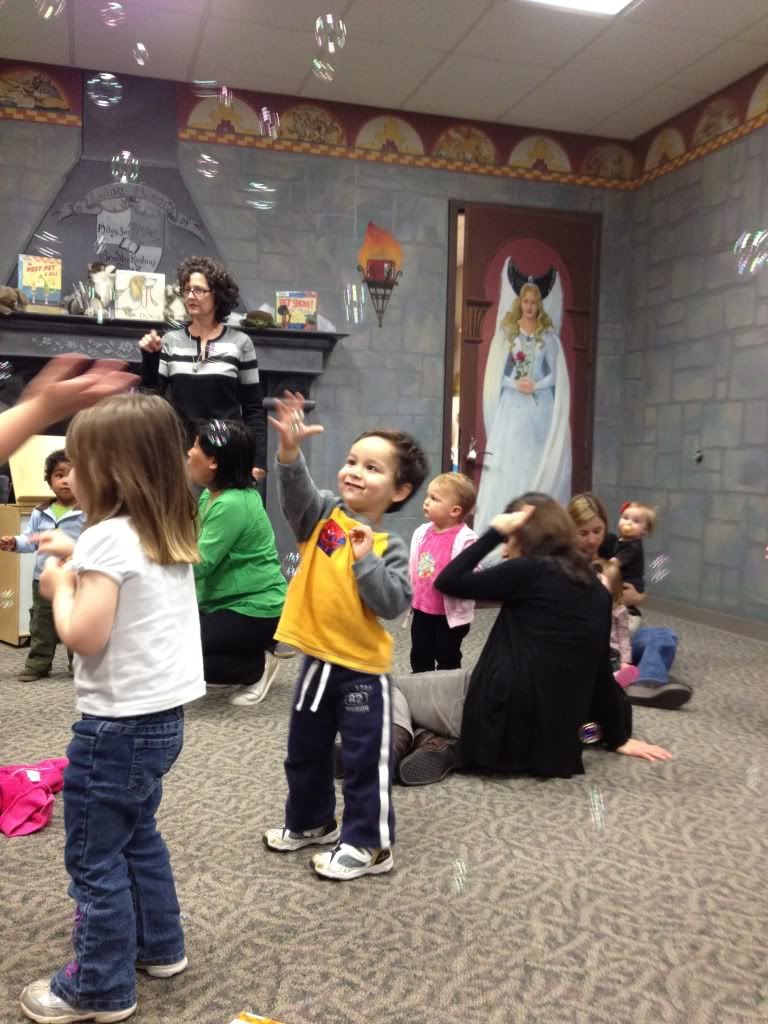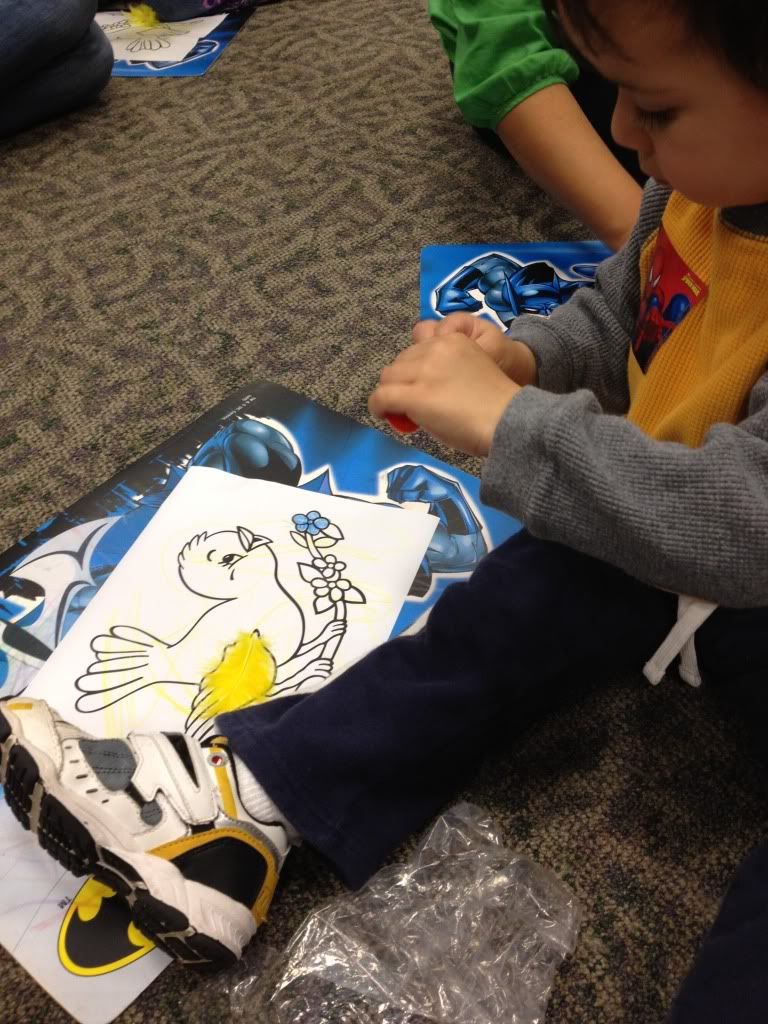 I told you it was his favorite !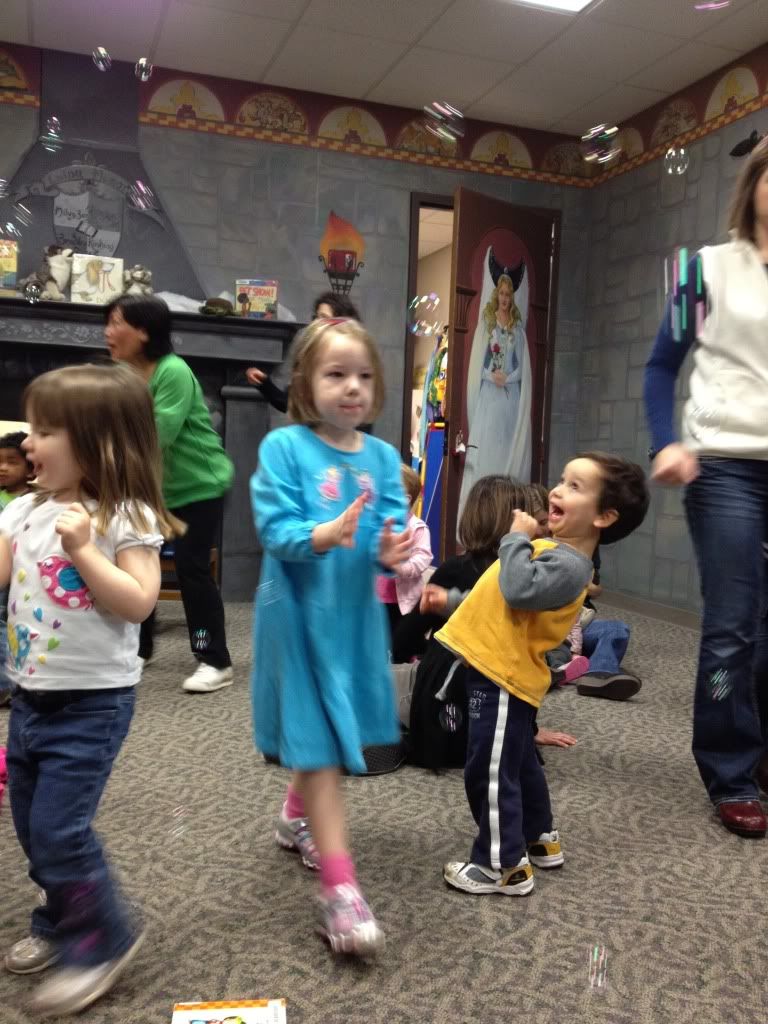 ***************************************
I finished reading the Hunger Games. Wow, great book. It kept me turning page after page without wanting to stop reading. I hope the movie is as good...