Anthony gets my phone sometimes and to my surprise he knows how to use it very well. He opens one camera and begins to take some shots.
Here they are. Just a few of the many he's taken. He's also thought his brother how to do it.
1. Random shot of his toys
2. David
3. Papa at lunch break
4. Me walking in the kitchen
5,6,7. David in the yard
8,9 David took these pictures of Anthony
10. With the lollipop while I dye my hair
11. Monkey
12. One of my favorite candle scents
13,14 D painting
15. Reading on my Kindle
He loves to play Angry Birds and because he walks around with it sometimes, I decided to get me a case. Well, actually my brother got it for me :)
***********************************
Orquids are my favorite flower and my love has given me two beautiful orquid plants. One has
small purple flower (top) and the other one has
big white flowers (bottom). They didn't bloom last year and the reason was because their soil needed to be change and they need to be fed also. So I did that last weekend. I changed their soil and fed them. I hope they bloom again because their flowers are beautiful!
**********************************
Look what A made at school during space week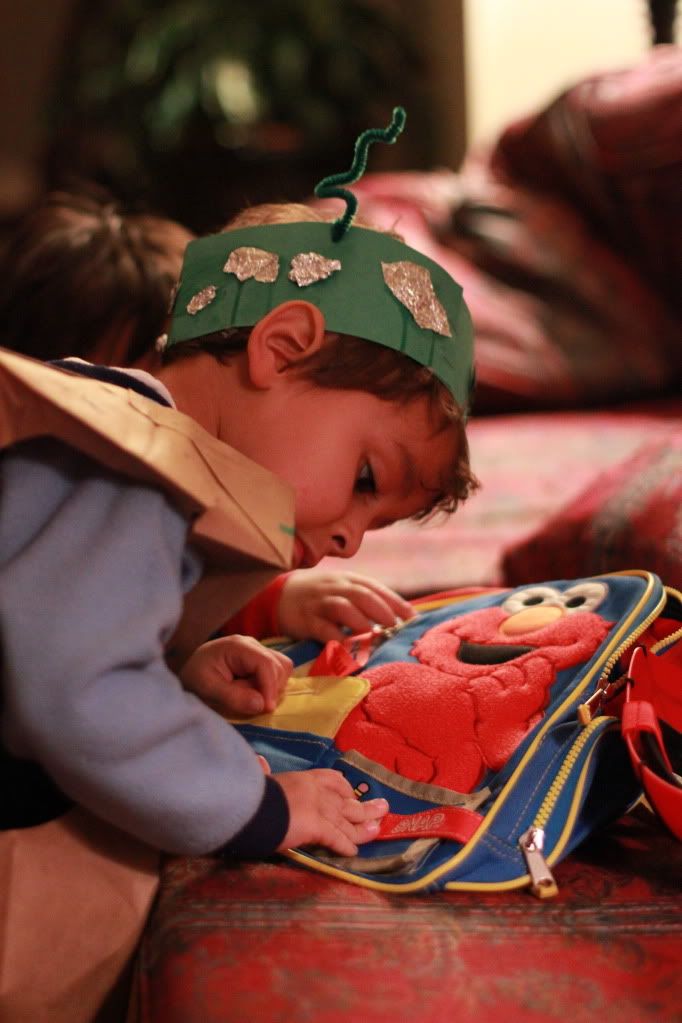 They made an alien custom. And Anthony let David tried but after a while they got in a fight because neither one of them wanted to share.
**********************************
I showed you in a previous post the beautiful daffodils from our yard. This is where some of them were last week. They brought a lot of color and cheer to our kitchen table.
*********************************
Sometimes Anthony wants to help David feed himself, this time David was having yogurt and Anthony asked me if he could feed him :)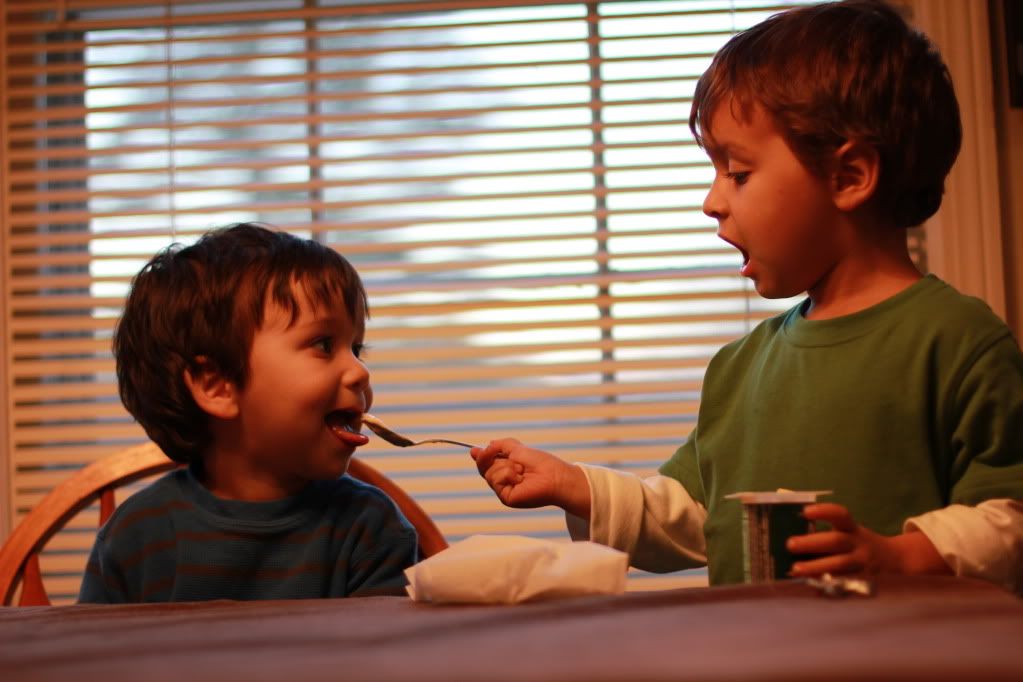 I think David enjoyed it don't you think?
And his made sure he was clean :)